If you've been involved in a bus accident and suffered some form of personal injury, you could be entitled to make a bus accident claim and receive compensation.
Bus drivers go through intensive training for their job, and there are stringent safety regulations regarding public transportation. However, large numbers of passengers, driver error, other road users, and poor road and weather conditions are all circumstances that can lead to an accident on a bus.
Bus drivers and companies must always follow the safety regulations and perform maintenance tasks to ensure the protection of passengers. Failing to do so might result in injuries, ranging from minor to severe.
The most common injuries reported after a bus accident include cuts, bruises, whiplash, fractures and head injuries. You can also suffer severe injuries like head trauma, broken bones or lacerations, leaving permanent scars. Furthermore, any incident can lead to anxiety and post-traumatic stress disorder.
If your life or the life of a loved one was affected by a bus accident, you could be eligible to claim bus accident compensation. Personal injury compensation helps indemnify you for any physical or mental trauma, expenses related to the accident or loss of earnings.
For more information on claiming compensation for a bus accident, call 0800 678 1410 for a free consultation with a legal advisor. Alternatively, you can enter your details to request a call back.
Who can make a bus accident claim?
Whenever a bus is involved in an accident, the passengers on board the bus are at risk of injury. But it is not just passengers that are at risk. Other road users such as pedestrians, cyclists, car drivers and motorcyclists can also be in danger of suffering an injury.
Bus passengers
If you suffered an injury in an accident on a bus within the last three years, you might be able to claim for bus accident compensation. If you have been injured through no fault of your own, you would have a strong foundation for a claim. You can make a bus accident claim against school buses, private companies and public transport operators.
Keep in mind that the law does not restrict the entitlement to claim bus accident compensation only to passengers inside the bus at the moment of the accident.
Here are some of the most common scenarios that lead to bus accident claims:
you were involved in a road traffic incident
you were injured while getting on or off the bus because the driver closed the doors in a hurry
a bus hit you while waiting at the bus stop
you fell because of the driver's erratic manoeuvres
the bus doors closed prematurely, and you got trapped
you suffered whiplash from harsh or emergency braking
you tripped on the bus walkways due to poor maintenance
Pedestrians, cyclists and motorcyclists
Not only bus passengers can be involved in a bus accident. Road users like pedestrians, cyclists and motorcyclists may fall victims to an accident through no fault of their own. You could potentially claim bus accident compensation if you were involved in any of these incidents:
your vehicle got hit by a bus, and it was not your fault
you were hit by a bus while crossing the road or waiting at a stop
a bus or other vehicle knocked you from your bicycle or motorcycle
No matter the scenario, if you suffered an injury without being at fault, you should be eligible to file a bus accident claim. If you are unsure whether you have a claim, call 0800 678 1410 for a free consultation with a legal advisor. Alternatively, you can enter your details to request a call back.
Who is liable for a bus accident?
Passengers should always follow the driver's instructions and the rules regarding the appropriate use of the vehicle. These should be visible on every bus and include the safety standards.
You must do your part by following these instructions, but the driver and the transport company must also take all necessary precautions to ensure your safe delivery to your destination. Operators must provide proper driver training and maintenance of the vehicle.
Passengers who are at greater risk of injury require special attention on the driver's part:
children riding a school bus
disabled passengers with mobility issues or in a wheelchair
pregnant women or passengers pushing a stroller
elderly passengers
Often, an accident on a bus involves no collision. The bus driver might have just gotten distracted or was handling the vehicle in an unsafe manner. Although bus drivers are not obliged to wait until all the passengers are seated, they must drive away smoothly to ensure their safety.
Nowadays, most buses have CCTV cameras that are valuable support when claiming bus accident compensation. If the driver's negligence was the cause of an accident, then both he and the bus company could be liable for any injuries.
On the other hand, some situations are out of the driver's control:
Badly maintained roads. In this case, you could make a bus accident claim against the authorities responsible for road maintenance.
Careless drivers. You can file a bus injury claim against the driver of that vehicle, just like in a regular road traffic accident.
A defective vehicle. If a defect on the bus caused your injury, the manufacturing or maintenance company could be liable for the accident.
Negligence on behalf of other road users
The Health and Safety at Work Act 1974 covers public transport legislation and is used as a regulation to establish negligence. If the bus company can prove the driver fulfilled all his legal duties to ensure passenger safety, it would be challenging to hold them liable for your bus accident injury.
How do I claim after a bus accident?
If you have been injured in a bus accident, you might be able to claim bus accident compensation. First, you will need to determine against who you are claiming. Your claim could be against:
the bus company
the bus driver
another driver on the road that caused the accident
a manufacturing company
the authorities responsible for road maintenance.
Sometimes, multiple parties may share liability for the bus accident.
Making a bus accident claim may require submitting strong evidence regarding the circumstances to support your claim. Also, you will have to undergo a medical assessment to determine the type and severity of injury or injuries you sustained.
Although you can make your claim within three years of the accident, it would be wise to do it as soon as you can. If you miss the time limit, you might lose your eligibility to make a bus accident compensation claim.
Ultimately, it is essential to consult an experienced legal advisor. A solicitor will investigate your case, advising you on the next steps involved in your bus injury claim. You can call 0800 678 1410 for a free consultation with a legal advisor or enter your details in our online form to request a call back.
What evidence do you need to make a bus injury claim?
Given their massive size, being involved in a bus accident can be particularly scary. If you get injured in an incident involving a bus, you must immediately seek medical attention and treatment if needed. Your medical records will register the circumstances of the accident and the treatments you received, being valuable proof in any future bus accident claim you decide to make.
If you do not require immediate medical assistance, you should gather as much information as possible at the site of the road traffic accident. This information will help a solicitor build a strong case if you want to claim bus accident compensation:
The bus driver's name and driver number
The bus number/license plate
The bus route, date, and time of the accident
A detailed record of the events: when, where, and how the accident happened
Take photographs of the scene of the accident and any visible injuries
Get contact details of any other passengers or bystanders that can act as witnesses
Keep your ticket or pass as proof that you were on the bus
Keep any receipts related to medical expenses
Get your medical record from your doctor or the hospital
Report the incident to the authorities
Report the incident to the bus company
Having evidence to prove you were a passenger at the time of the accident or otherwise involved in the incident is very important. Without this evidence, it may be difficult to make a successful personal injury claim.
What are the most common causes of bus accidents?
Public buses are the main form of transportation for many people around the country. Bus accidents are decreasing each year, but unfortunately, there are still many accidents taking place. When a bus accident causes personal injuries or property damage, it is necessary to establish its cause and find the person or company at fault.
Common causes of bus accidents include:
Bus company negligence
Bus company negligence remains one of the top causes for which bus accidents occur. Companies may turn a blind eye to inspections and regulations, sacrificing public safety for other interests.
Many bus fleets are dated and lack seat belts or other safety equipment. Poor bus maintenance and inspection protocols may be the underlying cause of a bus accident.
Bus driver negligence and fatigue
The laws that regulate bus drivers may sometimes be neglected. The hours of service regulations and required breaks are not always respected. Driving for many hours leads to fatigue, which is one of the major causes of accidents.
Drivers can also be distracted by phone calls or texting, passengers, checking a GPS device, other road users, or eating or drinking while driving.
Bad weather or road conditions
Hazardous weather or poor road conditions may make it difficult for the driver to manoeuvre the vehicle, given its size and weight. These scenarios may lead to a potentially disastrous crash that can put bus passengers and other road users in danger.
Bus drivers must receive the proper training for these situations and drive according to the weather conditions, taking all required precautions.
Blind spots and left turns
Due to their height and length, buses have numerous blind spots, and the mirrors cannot eliminate all of them. Pedestrians and other road users should be aware of these blind spots to prevent getting injured from a collision.
However, if you are involved in a bus accident related to a blind spot, you may still be entitled to receive bus injury compensation. To find out if you can make a claim, call 0800 678 1410 for a free consultation with a legal advisor. Otherwise, you can enter your details to request a call back.
Left-turn crashes are another common cause of bus accidents. When such a bulky vehicle needs to take a turn, it might require two lanes for a proper manoeuvre. Make sure of the driver's intended trajectory before walking or driving alongside a bus.
Another driver
The driver of another vehicle might be at fault for the bus accident by acting carelessly or violating the traffic laws. If a car driver runs a red light and crashes into a bus that you are a passenger on, you can claim against the car driver at fault.
What are the legal obligations of bus companies?
When you file a bus accident claim against a bus company, it means that your trust in the company was shattered by them behaving negligently, resulting in your injury.
To run a bus company, you need a Public Service Vehicle (PSV) Operators license, which brings the following obligations:
To keep records of the safety inspections and repairs;
Keep records of tachograph charts, duty rosters, and timetables;
Check speed limiters;
Check tachographs for malfunctions and calibration;
Check dates and details of MOTs;
Make sure all drivers have proper training, a license, and a certificate of professional competence;
Keep a record of duty rosters and drivers' work hours;
Verify the bus's weight limit is respected and that the vehicle meets the passenger safety guidelines under legislation such as the Disability Discrimination Act and the Public Passenger Vehicles Act 1981.
If you are injured in a bus accident due to the bus company's failure to meet any of these requirements, you deserve compensation. To find out how to make a bus injury claim, call 0800 678 1410 for a free consultation with a legal advisor, or enter your details to request a call back.
How much compensation can I claim?
The amount of compensation you can claim depends on the type and extent of your injuries and the financial losses you have incurred. The solicitor will consult with you to determine the many ways in which the accident affected your life.
You can receive bus accident compensation for the physical and psychological traumas related to the incident, known as general damages.
Common examples of general damages include:
Physical pain and suffering
Bodily injury or impairment, including permanent disfigurement or disability
Mental pain and anguish that can cause persistent stress and anxiety
Lower quality of life due to pain, impairment, or anxiety
Loss of companionship in wrongful death cases
Loss of a unique career if your injuries won't allow you to return to your former job
Difficulty finding another job
According to estimates based on the Guidelines for the Assessment of General Damages in Personal Injury Cases, you could receive the following compensations:
up to £15,300 for a minor arm injury
up to £31,220 for a moderate arm injury with long-lasting effects
up to £6,290 for a mild back injury with full recovery within two years
up to £20,880 for a mild knee injury
up to £6,290 for a severe whiplash, with full recovery within two years
If you have suffered multiple injuries, the upper bracket of the most severe injury is considered the starting point of the compensation. For the less severe injuries, you will receive a reduced percentage of the maximum amount payable.
You can also claim bus accident compensation for special damages. These include financial losses and expenses such as:
Short-term medical expenses, including consultation fees, medication and hospital stays
Long-term medical expenses for physiotherapy or other medical treatments needed after the accident
Transportation costs of travelling to and from the hospital or GP appointments
Loss of income, if your injuries forced you to take time off work
Loss of earning capacity if due to your injuries you have to take a lower-paying job
Repair or replacement of damaged property
Costs of adapting your home or car if needed after the accident
Calculating special damages is generally more straightforward. It considers all of your accident-related expenses and anticipates future medical costs and loss of earnings.
In summary, a bus accident claim depends on some key factors:
The severity of your physical injuries and emotional distress;
Cost of immediate and long term medical treatment;
Transportation costs of travelling to and from medical appointments;
Loss of income from having to stay off work;
Expenses related to rehab, including adaptations to your house or car.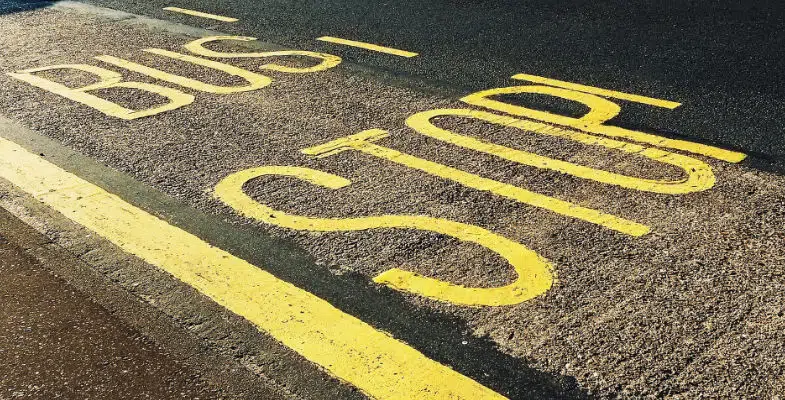 Can I claim on a No Win No Fee basis?
If you are the casualty of a bus accident, this might have significantly impacted your life. Even a minor wound may require medical attention and medication and cause psychological trauma.
In severe cases, you might need hospitalisation, surgery and even amputation. All of this can leave you having to take time off of work, which may cause financial difficulty. The recovery period can take years, and sometimes you can be left with permanent disfigurement or disability.
You will probably want compensation for all you've experienced. The decision to make a bus accident claim is your best option. But you might be worried about spending a lot of money on a personal injury lawyer without the certainty you will win the case.
The biggest obstacle people often consider when seeking legal advice for a bus injury claim is paying the legal fees. This is where the No Win No Fee system can help.
The No Win No Fee system for personal injury claims doesn't require any upfront costs. It also eliminates the financial risk of making an accident claim. If you don't win your bus accident claim, you don't pay your solicitor a penny.
The No Win No Fee claims agreement started in 2000, following the government's abolishment of the right to legal support for people who suffered personal injuries. As a result, anyone can claim compensation after an injury without taking financial risks.
A legal advisor will discuss your case and determine if your bus accident claim has a good chance of success. If they don't think you have good grounds to make a claim, a solicitor is unlikely to take on your case.
If your claim is successful, your solicitor will charge you a percentage of the compensation, up to a maximum of 25%. The process is fully transparent, and the fees depend on the work required to resolve your claim.
If you were injured in the last three years and another party was even partially responsible, you should be able to make a No Win No Fee claim with the help of a solicitor. To find more about making a No Win No Fee claim, call 0800 678 1410 for a free consultation with a legal advisor.
Claiming for bus accidents involving other vehicles
Most accidents that happen on a bus are minor and don't involve a collision with other vehicles. But sometimes, other road users like cyclists, van or car drivers, or motorcyclists can play a role in the bus accident or even be the main culprits.
You can still claim compensation even when another vehicle is involved in a bus crash. But first, you will need to determine against who you are claiming.
If the accident involving another vehicle was due to the bus driver's negligence, you could claim bus injury compensation against the driver or the bus company.
If another motorist caused the accident, you could file a bus accident claim against them, just like in a regular road accident.
Like all drivers on the road, bus drivers must have insurance to cover them in the event of an accident. Any claim for an accident on a bus will be against the insurance policy held by the bus company or the driver at fault.
Another vehicle can be involved in the incident in many different ways:
crashing directly into the bus
the bus driver needs to avoid it, so they drive off-road or collide with a static object
the bus driver must use emergency braking to avoid a collision, resulting in passenger injury
Whenever another vehicle is involved in a bus crash, make sure to get the vehicle details and, when possible, the driver's details.
Claiming for bus accidents caused by poor road conditions
Most bus accidents happen because of driver negligence, speeding, traffic law violation, or another vehicle driver. However, an incident can occur due to poor road conditions, such as potholes, sinkholes, or uneven road surfaces.
The Highways Act 1980 states that the relevant authorities should make the necessary effort to keep roads safe. The local authority responsible for the road must repair any road damage, remove any obstacles, and keep it free of snow and ice.
Some faulty road conditions could lead to a bus accident:
Poor weather conditions. A poorly designed road may increase the chances of hydroplaning due to stagnant water. If the snowploughs don't promptly grit and remove snow from the streets in the winter, driving can become very dangerous.
Damaged roads. Uneven road surfaces may cause the driver to lose control of the bus and collide with another vehicle or stationary object. Pothole accidents may cause a tire to burst, creating a dangerous situation that might result in passengers being injured.
Debris. Road debris includes materials, objects, and substances that can be rubbish or natural items like fallen tree branches. It is a hazard that may cause road incidents due to loss of vehicle control, tire bursting, rollover or collisions.
Poor road conditions can lead to life-threatening injuries in a bus accident, including brain trauma, neck injuries, and internal bleeding. Even a minor accident can leave you injured and in need of medical care.
You deserve compensation for your trauma. If it's shown that the local authorities neglected their duty in maintaining road safety, they may be liable to pay you compensation.
Can I claim for a slip, trip, or fall on a bus?
More than 50% of accidents on a bus are caused by a slip, trip, or fall. If you get injured in such an accident, the bus company may be liable for compensation.
You can suffer serious injuries when you slip and fall on a bus, including dislocated shoulders, knee injuries, head trauma, broken bones, or lacerations.
Most commonly, a trip or fall on a bus might happen:
while getting on or off the bus
when there are no available seats, and you have to stand up
while moving down the aisle to find a seat after the bus has set off
heading towards the doors while the bus is still moving
if you get thrown from your seat due to bumps and jolts
if ice accumulates on the steps and walkways
during sudden starts and stops
The passengers that are most at risk are the elderly and individuals with mobility disabilities. Older adults are also more prone to severe injuries from a trip and fall.
It is essential to follow a few safety tips while riding the bus to prevent a fall-related injury:
wear comfortable shoes, preferably with anti-slip soles
hold onto handrails while getting on and off the bus
hold onto something if you need to stand during the ride
do not walk inside the bus if it is on the move
avoid carrying excess luggage
let the driver know if you have any mobility disabilities
The driver and bus company must take the necessary safety measures to create a safe environment for passengers. The bus owner or operator needs to make sure the walkways and bus steps are:
in conformity with slip resistance standards
resistant to moisture and abrasion
easy to maintain
always kept dry and without obstructions
If they fail to take these safety precautions, they put passenger safety in danger. If you consequently got injured, you have solid grounds to make a bus accident claim, holding them liable for compensation. A legal advisor can help you make your claim. For more information, call 0800 678 1410 or enter your details to request a call back.
My child got injured on a school bus – can we make a claim?
When your children take the school bus, you expect them to arrive safely at school and back home. The school bus is a common way of commuting for students, and statistics show that it's also the safest vehicle on the streets.
School buses must maintain high safety standards to ensure the children have a safe experience during the ride. However, in some cases there may be a failure to keep the standards up to date, and students may get injured as a result of their negligence. This could include:
failure to hire an adequate bus driver
the driver didn't receive proper training
the bus lacks the required inspections or repairs
If your child was the victim of a school bus accident, it is undoubtedly a distressful experience. You might want to make a compensation claim to assure the responsible parties are held liable for the incident.
Here are some steps to follow to make a successful compensation claim:
1) Document the accident details. Keep notes of all the information you can get from your child, the school, the authorities, or witnesses.
2) Take your child to the hospital or doctors. Even if there are no signs of injury, it's imperative to consult a doctor and keep any medical-related bills.
3) Talk to the other parents. They might also want to claim bus accident compensation and might have some additional information regarding the incident.
4) Determine the liable party. There could be different people that might be held responsible, such as:
the bus driver, by acting irresponsibly
the driver of another vehicle that collided with the school bus
the school, by not maintaining the required safety standards
the manufacturer, if the bus had defective parts
the local authorities, if the road was unsafe
5) Find a personal injury lawyer.
An accident on the bus can be especially traumatic to a child. Even in the absence of serious injuries, they can suffer emotional distress and anxiety.
For children that sustained severe injuries, they might need lifelong treatment and special care. Their entire lives will get derailed because of the incident. You deserve compensation for the trauma.
You are entitled to make a claim for bus accident compensation on behalf of your child. It is crucial to consult with an experienced personal injury lawyer as soon as possible. For further information, call 0800 678 1410 or enter your details to request a call back.
What are the time limits for making a claim?
According to the Limitation Act 1980, you have up to three years from the bus accident to make a compensation claim.
In the case of whiplash, if symptoms do not appear immediately, the three-year period might begin from the date the injury was discovered and diagnosed. However, in most bus accident claims, the accident date is likely used as the starting point.
If you're claiming on behalf of a child, you can do at any point until they turn 18 years old. After this point, they have another three years to make a bus accident claim by themselves.
There are no time limits to claim on behalf of someone who is not mentally capable of doing it on their own. If they regain their mental capacity, they can make a bus injury claim at any point.
If a loved one was a fatal victim of an accident, you have three years from the date they died to claim for bus accident compensation.
Nevertheless, the recommendation is to start the legal proceedings as soon as possible. This way, all the evidence and details are still fresh and easier to recollect. If you cannot remember the circumstances of the incident correctly, this may cast doubt upon the facts, and your case may have less chance of being successful.
How long does a bus accident claim take?
There is no fixed period for how long it will take to settle a bus accident claim. The timeframe depends on the circumstances of the incident and can vary significantly.
If the case is straightforward, the claim can get settled in as little as a couple of months. A more complicated claim for an accident on a bus may take considerably longer, depending on several factors:
type and severity of your injuries
the circumstances of the accident
whether the identity of all the parties involved is known
medical treatment requirements
settlement options
pursuing further legal action by going to court
If it's not clear who was at fault for the accident, or if the defendant denies liability, this might complicate matters further. This would likely extend how long it takes to finalise the compensation claim.
The COVID-19 pandemic also affected the development of some bus accident claims. Many courts remained closed, gathering evidence became more challenging, and hospital treatment and rehabilitation of bus accident victims were also affected in some areas.
Bus accident statistics
Government figures show that bus casualties have decreased across Great Britain in recent years, declining by more than a half from 2009 (6,317 casualties) to 2019 (3,085 casualties). In 2109 there were 14 fatalities, of which 12 were passengers, and two were bus drivers.
In a report released by Transport for London (TfL) in 2021, there were 112 bus fatalities recorded between 2015 and June 2021. They have occurred as a result of or in connection to TfL operators. The majority of victims were passengers (49) and pedestrians (41). Some of the passenger deaths had natural causes; the others involved collisions or falling on the bus.
In comparison, in 2020 there were 116,360 casualties related to car accidents in Great Britain. Of these, 22,014 were seriously injured, 91,847 were slightly injured, and there were 1,472 fatalities.
Public transportation remains without a doubt the safest and most accessible way of commuting. Even so, accidents do happen, and they can have a severe impact on your life.
If you or a loved one has been involved in an accident on a bus, find out today if you can make a bus accident claim.
For information about how to make a claim, you can call 0800 678 1410 for a free consultation with a legal advisor. Alternatively, please enter your details into our online claim form to receive a call back.